SUNDAY
Bible Study – 10 AM
Worship Service – 11 AM
The folks who call Crown of Life home want you to know there is a place for you here. We are a group of people just like you. We are being led by God's Spirit and Word, as we intentionally reach out into our community to serve and nurture our neighbors.
Our praise team leads the music with a blend of standard favorites and contemporary Christian selections. Jesus and Me Jammin' Time is age-appropriate teaching for children during the pastor's sermon message.
If Spanish is your first language, you'll be at home here as we have added English to Spanish translation as a part of our Sunday worship. A headset is available by request from one of our Crown of Life hosts.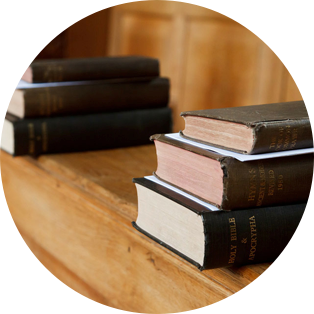 At 10 AM before each Sunday's worship service, we hold Adult Bible Study downstairs. Everyone is welcome at Bible study, whether or not you are a member of the church. Goodies are provided. A separate children's program, Whippersnapper Time, takes place during Bible study.
The current adult study is a video series entitled, "Lost Books?" The Men's NetWork looks at why some ancient writings failed to make the cut for inclusion into the Bible, why other texts most definitely met the standard, and why others, including those "gospels" found in the last century, came up short.
If you'd like to join our Bible study, just show up any Sunday at 10 AM!